Meal Plans – What, How, When, Where and Why?
LIFEHACK 101 – Meal plans!
Let's paint a picture – save time, money and more importantly eat healthy. And to top that off, you never have to stress about what to eat again!
A little backstory to this piece, I am recently married (not under my parents roof for the first time yikes) with a full time job and part time studying. Personally, I do try to maintain a healthy lifestyle where I get enough sleep, exercise daily and eat nutritious meals.
It sounds simple in theory, but if you consider my husband who doesn't cook and the level of focus required for both working and studying daily, I did find myself miserably failing to achieve my daily goals. I decided to solve my problems by meal planning and here is what I learned:
In simple terms, meal planning is taking some time out to plan meals for the week in advance. It can be as simple as daily lunches for the office or jump starting your whole diet by planning every meal down to every snack. Start by asking yourself why you need a meal plan. Those reasons could be to save time, save money, reduce food wastage, lose unwanted weight, improve overall health and nutrition or reduce your stress of deciding what to eat.
Once you have figured out your purpose for meal planning, now it is time to start working on your life hack. In my case, mainly, I am meal planning to avoid multiple trips to the grocers and to reduce the mental stress required to decide what to eat daily. After months of experimenting with meal plans, here is how I would carry out the process of in 4 easy steps.
Step 1. Schedule.
Before you plan your meals and what recipes to use, you need to figure out how often you will be cooking, either daily, weekly or bi-weekly. To do this, you will need to take into account your daily and weekly activities like dinner dates, meet ups, working hours etc.
From there, you can determine the time and energy that you require to cook. Small tip, make sure to start small, either by cooking a meal a week, once a day or even alternate days, and increase it gradually. When I started my meal plan journey, I decided to cook lunch everyday from Monday to Friday and I gave myself the weekends off to plan for the next week. Now, I cook almost all meals everyday.
Step 2. Recipes.
Based on your schedule, you can decide on the type of recipe you are looking for, such as a quick weeknight dinner or slow cooker recipes that simmer as you do housework or even a meal that makes great leftovers. While there are many many recipes out there, you should first focus on creating meals out of the ingredients that you have in the pantry.
Another tip and this is to save money, is to stock up on sales items at the grocers and create meals from there. A google search will easily find you interesting recipes for those ingredients and by searching phrases like diet plan, a meal plan for weight loss, a vegetarian meal plan, a keto diet meal plan or a weekly meal plan will narrow down your search to your original purpose.
The more that you meal plan, the more you will discover your go-to recipes, the one which fits your budget and lifestyle, easy to prepare and more importantly, you look forward to eating. From there, it's just a simple plan and repeat.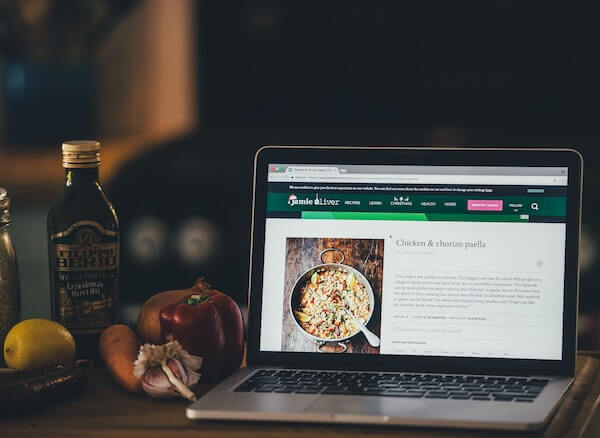 Step 3. Grocery list and Shopping!
To get started on meal planning, it is important to take time to stock up on the basics. Some essentials you will find that you will use repeatedly are canned vegetables, soups & beans, dried fruits, nuts & seeds, dairy products such as milk, yoghurt & cheeses, grains such rice, pastas, quinoa, oatmeal and bread, condiments, oils and herbs & spices. Then, go through each recipe in your plan and write the ingredients and quantities required.
Once you have that, you can cross check with what is in your pantry and cross off what you already have on hand. You will find that this is a tedious process at first, but after a while, I guarantee you, it will be like clockwork. Now that you have a grocery list, shopping becomes faster, easier and more efficient. I also found that if I break down the list to different grocers or categories, I end up saving myself a tonne of time.
Personally, I tend to wander through grocery stores more often than I would like to admit and end up spending a lot of time in the grocery store.
If you are working on a tighter schedule though, you can shop for your groceries online when you are on your commute to work or in between meetings. While they do cost a bit more, it still prevents you from spending a lot of money on eating out and prevents you from straying too far from your health goal.
Step 4. Cook.
There you have it, you made it to your final step! You have completed your meal plan. Keep the rhythm going and you will find that it gets easier over time and you will learn to save more money. It may not seem like it yet, but it will be worth the trouble in the long run, because not only will you be able enjoy good food, you get the added bonus of showing off your cooking skills to your friends!
To simplify this process, I have also summarised some online tools and resources (complimentary/ small monthly fee) you may to try out based on your purpose of meal planning:
Other useful reading materials for meal planning
And finally, don't give up and don't let the meal plan scare you. You can even plan NOT TO COOK. Be flexible until you eventually find a balance. Remember to start small and work your way up. Keep a running favourite grocery and recipe list. Most importantly, enjoy the process and your meal. Bon Appetit!
Looking to shop during MCO? Find out the grocery stores operation hours in Kuala Lumpur, Buy Now Pay Later Merchants Malaysia