Hair removal is an integral part of many personal grooming routines, and in recent years, the demand for efficient and painless solutions has surged. One of the top choices for those looking to ditch traditional methods like shaving and waxing is IPL or Intense Pulsed Light technology. Especially popular in Malaysia, where the tropical climate calls for attire that often reveals more skin, IPL devices have become a staple for many seeking smooth, hair-free skin.
What is IPL hair removal?
IPL, short for Intense Pulsed Light, is commonly used to remove and prevent or slow down the growth of unwanted hair in various target areas. IPL is used to treat a variety of dermatological conditions, including acne scars, wrinkles, birthmarks and stretch marks.
It is also used for hair removal and hair reduction of unwanted hair, where unwanted hair is targeted. First, the area that is to be treated is cleaned. Then, a cool gel is rubbed onto the skin, after which a flashgun is used to deliver an intense pulse of light, controlled by a computer, to target a certain colour in the skin. The light source targets hair follicles, which are then heated and destroyed, and the light is absorbed by the body, completing the process of hair removal.
TOP 7 IPL removal devices in Malaysia 2023
For a long time, IPL hair removal was only available in salons, and you had to make repeat trips down for the many rounds of treatment. Sadly, with lock down restrictions in Malaysia, going to a salon isn't an option.
Now, popular brands such as Phillips, Braun and Remington are all offering IPL hair removal products that you can find online, making IPL hair removal and reduction treatment increasingly accessible and affordable.
While IPL may not be cheaper than a simple shave, if you are looking for a long-term hair removal option, or thinking about professional hair removal, IPL may be cheaper in the long run. While IPL machines have a limited lifespan of about 100,000-200,000 flashes before the lamp needs to be replaced, it will certainly take a long time to reach that number.
It is important to remember that IPL works differently on different people, and users with sensitive skin should be careful about using it. If you've thought it through and decided that IPL is for you, here's a list of the top products in the market now in 2021, compiled for you to make the best choice.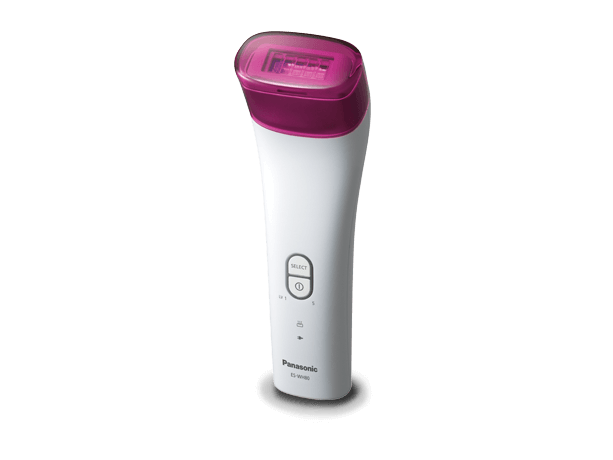 The Panasonic ES-WH80 is a good option for wishing to engage in hair removal treatment for the arms, underarms, legs and bikini line. The product requires just 90 seconds for hair removal on the underarms and bikini line, and 10 minutes for the legs.
With 600 flashes in one charge, the ES-WH80 features a high-peaked and short-pulsed flash, perfect for quick and effortless hair removal treatment. The 5 intensity levels also allow for greater customisation, but be sure to avoid using it on your face, ears, navel or genitals!
Price – RM 1049
The SHERO ICE Permanent Hair Removal Handset is great for anyone looking to do IPL hair removal at home without feeling the burn. According to SHERO, SHERO ICE IPL Hair Removal Handset has an added cooling feature to soothe your skin while the IPL hair removal decide is flashing, in order to make the process as painless and comfortable as possible. The ICE Handset also features an indicator screen, that shows the intensity level and number of flashes remaining, which could come in handy when tracking your progress. The ICE Handset is pleasing to the eyes, with a beautiful smooth silicone finishing that not only serves aesthetic purposes, but allows for a better and safer grip. Visible results can be seen in 6 to 8 weeks, so be patient if you hope to see results.
Price – RM 650.00
Philips Lumea Prestige IPL BRI958/60
Touted as the brand's "most effective IPL, 6 months after a full treatment cycle", Philips claims that the device can provide 92% hair reduction after just 3 treatments.
The Philips Lumea Prestige comes with both wired and wireless options, and features four intelligent attachments, made specifically to tailor to different target body parts, to enable easier removal of unwanted hair in your face, underarm, body and bikini for the bikini line.
This is especially useful if you plan to use IPL hair removal treatment on different parts of your body instead of general hair removal or hair removal for one part only, as the Philips Lumea Prestige allows for more customised treatment for many different body parts. For instance, the face attachment features a flat window for precise use on the upper lip, chin or jawline, and an additional red filter that automatically adjusts the light treatment, such that the IPL device can remove facial hair more gently and effectively.
Price – 2999
The Skillano Beauty IPL Laser Hair Removal 2.0 Handset is ideal for those looking to do IPL hair removal from the comfort of their homes, in every area of their bodies. That's right, the Handset can be used on any body part, including your face – even the Brazilian! Skillano Beauty advertises at least a 5 year lifespan and a whopping maximum 10 year lifespan, so this is the IPL hair removal device to get if you're looking for something that can last you a long time. Skillano Beauty also promises minimised regrowth of hair from the first use, making the Handset perfect for those who want to see quick results. The Handset also does not require any replacements or refills, ever, so this is certainly perfect for those who want a no-frills IPL hair removal device.
Price – RM 509.00
Philips Lumea Advanced IPL BRI924/60
This Philips product is another winner, coming at a slightly lower price point. Philips claims that the device allows users to be hair free for at least three months.
The Advanced also features the skin tone sensor, and also comes with a precision attachment for extra safety when used on the face. This is a good option for if you are looking for hair removal mainly on your body and face, as the additional integrated light filter, allows for facial hair treatment on the upper lip, chin, and cheeks.
Price – RM 1499
Braun Silk·expert Pro 5 At-home IPL Hair Removal System PL5137
They claims that the Pro 5 can deliver 400,000 flashes – an equivalent of 22 years of treatment, and can treat both legs in less than 5 minutes at the lowest energy level.
The Pro 5 is a serious contender if you have a need for speed, and wish to use IPL hair removal treatment on smaller areas like your face, bikini line and underarms, besides your legs. The Pro 5 comes with a precision head will allow you to tackle those tricky areas, while also allowing a high level of customisation with 10 intensity levels to choose from. To top it all off, the SensoAdapt™ sensor also helps to target the correct colour to ensure your unwanted hair is safely treated.
Price – RM 2099
SmoothSkin Bare Plus IPL Hair Removal Device
With 100 flashes per minute, SmoothSkin Bare Plus is one of the fastest IPL devices on the market. For a more premium product from SmoothSkin, go for Pure, but Bare Plus is a good option for those who need something more wallet-friendly. It has a treatment time of just 10 minutes, and can last 2-4 weeks between top ups.
With its interesting design and black and gold finishing, Bare Plus is also suitable for you if you seek a more aesthetically pleasing IPL hair removal device, that could easily be mistaken for a beautiful cosmetic product from afar.
Price – RM 945
Differences between laser and IPL hair removal
IPL works, but how different is IPL hair removal treatment from laser treatment? IPL is actually very similar to laser treatment. However, for laser treatment, only one wavelength of light is focused on the skin, whereas IPL releases light that features a range of different wavelengths.
Hence, IPL devices emit a more scattered light than laser treatment. Some users have said that IPL treatment is therefore less painful than laser treatment, due to the less concentrated light.
Some experts also claim that IPL devices are not as effective as laser treatment, but both would require top-up treatments to stop unwanted hair from growing back. As a trade-off for this, IPL treatment is also less risky than laser treatment.
At-home hair removal treatment is also available for IPL devices, making it much more convenient than laser treatment, and also more affordable, as laser light is expensive to generate.
At the end of the day, both IPL treatments and laser treatment can result in hair removal and hair reduction. It is up to you to decide which is better for you, depending on your own hair goals and other factors. IPL treatments can give the same results as laser treatments, as long as you follow the prescribed treatment regime.
The best IPL hair removal devices in Malaysia 2023
Checkout our list of Best courier services in Malaysia, BNPL Mobile plan